What Are MIL-STD-810 Standards And Why Are They Important For Rugged Devices?
August 09, 2023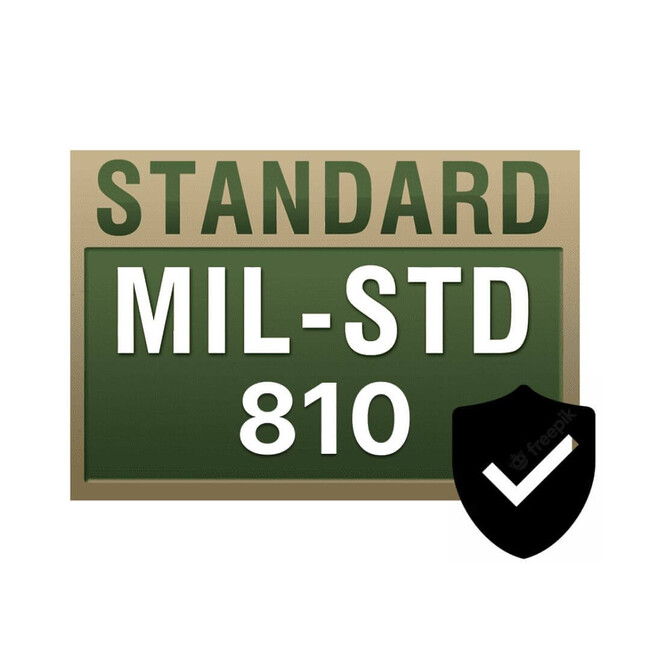 The police force utilizes cruisers, vans and a lot of different resources at their disposal. When it comes to cruisers, there are numerous pieces of hardware designed for optimal performance and convenience for the officers, such as police sirens, LED beacons, phone docking stations, rugged phone cases and more. Coming to the latter, D&R Electronics Co.Ltd. is a premier manufacturer of rugged devices. One of the Standards set by the US Department of Defense is MIL-STD-810 for testing rugged devices. But what exactly is the MIL-STD-810 standard, and why is it so important? This blog aims to answer these questions in detail.
What Are MIL-STD-810 Standards?
The MIL-STD standards were established after world war 2 and are a form of quality standardization devised by the United States Department of Defence(DoD). It essentially streamlines operations between the DoD and other adjacent departments, including the police department. There are numerous types of these standards such as MIL-STD-810F, MIL-STD-810G and more.
Coming to the MIL-STD-810 test, it has two core components:
- Engineering, managing and defining the technical constraints of designing a testing process.
- Designing various tests and conditions in accordance with the environmental and logistical constraints established in step one.
Examples Of MIL-STD-810 Standards
Here are a couple of tests employed in MIL-STD-810F standards:
MIL-STD 810 High-Temperature Testing: This test explores the effect of high, evenly distributed temperatures in the short term on the performance and durability of a given material.
MIL-STD 810 Contamination By Fluids Testing: This test explores the effect of fluid on the material's surface and can use fluids like fuels, fire extinguishers, anti-freeze, cleaning fluids and more.
Importance Of MIL-STD-810 Standards
Contractual Obligation
Many companies will only purchase and use certain products if they pass these standards due to contractual requirements.
Improved Research And Development
The results from these tests help manufacturers improve the quality and performance of their respective products.
Respected Standard
This is a widely recognized and respected standard established by the DoD. Hence, any product that passes these requirements immediately has a seal of quality and integrity.
Conclusion
Ultimately, a device or accessory can be only called rugged if it passes these standards. This is because they have to withstand conditions that may adversely impact a normal device, such as extreme temperatures, shocks, vibrations, impacts and more. Therefore, police officers and other personnel involved in high-risk situations require devices that can withstand harsh conditions to be considered viable for widespread use.
To know more about Dovetail series of product's, or emergency vehicle solutions such as police sirens, traffic arrows, message boards, LED beacons, and perimeter lighting, contact us at D&R Electronics Co. Ltd. or follow us on social media
A pioneer in constant technological innovation with over 40+ years of enriched experience and knowledge in Police and Public Utility Fleet Solutions in Canada and around the globe.