Role Of Hot PoP Technology In K9 Units And Canine Safety
June 13, 2023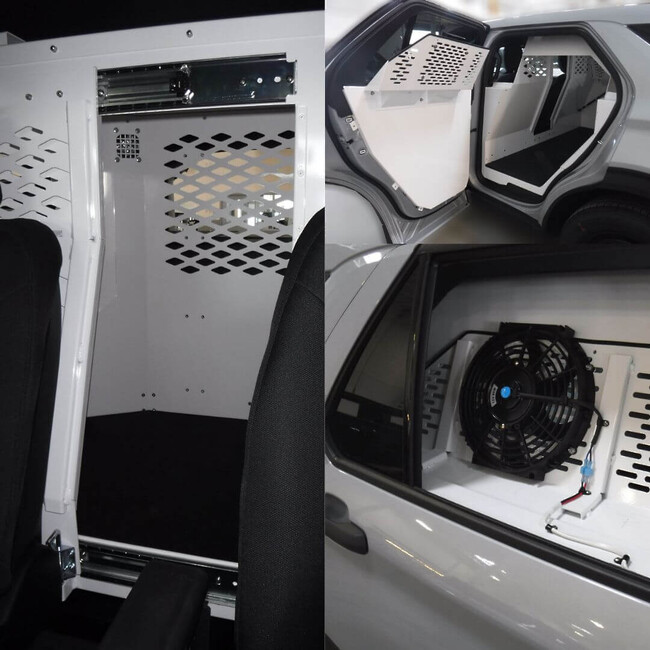 Law enforcement has a variety of technology and resources at its disposal. Right from police sirens, flashing lights, and docking stations to advanced electronics, one can find all this equipment in a cruiser. However, apart from regular patrol officers, most precincts also have a K9 unit, a team of police officers, and their four-legged partners. These dogs are extremely well-trained to search and retrieve objects or track the location of suspects using their highly developed sense of smell. However, transportation of these four-legged partners in vehicles to the site is a challenge in itself, as they face great risk in the form of heat when left in the car. As an average the inside of a car is 43 degrees higher than the outside temperature To combat this, the Hot PoP feature was invented. In this blog, the Hot PoP technology will be addressed in detail.
The Inception Of Hot PoP Technology
In many parts of North America, the warmer months turn into a major hazard for police dogs. When an officer is answering a call, the dogs are often left inside the car in their cages/kennels. The temperatures within these kennels can increase rapidly during these warmer months, and since dogs don't have sweat glands on their skin except for their paws, they are unable to regulate their body temperatures. This can lead to severe heat stroke and even death. In order to avoid such tragic circumstances, the Hot PoP technology was devised.
Features Of Hot PoP Technology
In essence, Hot PoP technology is a canine-safety feature that is designed to save dogs during hot weather. Here are some salient features of this installation:
- It consists mainly of a temperature sensor and alarm, along with a door-opening mechanism.
- Through the use of temperature sensors, the environment inside the kennel can be monitored in real time via a 32-character alphanumeric display.
- The police officer is always in possession of this display. Thus, they can use it to keep a close eye on their four-legged partners.
- It also has a remote control system that the officer can use to pop open the kennel doors in case of an emergency.
- Furthermore, if the temperature reaches a critical limit, the technology activates an alarm in the vehicle, along with flashing lights to alert the officer. Also, it can be programmed to lower the windows in order to better regulate the temperature inside the kennel and the vehicle.
- As an additional safety measure, the door pop feature is disabled when the vehicle is in motion so that it doesn't pop open by accident.
Thus, Hot PoP is a comprehensive software designed to ensure the safety of the K9 units.
In the next segment, a Hot Pop-compatible K9 unit kennel offered by D&R Electronics Co. Ltd. will be examined in detail.
934-0887A
The 934-0887A is a K9 storage unit designed specifically for the 2020 Ford Interceptor Utility. Apart from being compatible with this incredible technology, here are some other features of this unit:
- Additional HVAC hoses for better climate control inside the unit
- A rubber mat of ¾''
- Can be customized to fit the interiors of the vehicle
- 14'' dual, heavy-duty slide doors for maximum protection
- Spacious cages designed for comfort and utility
To know more about our K9 units, reach out to us at D&R Electronics Co. Ltd. today. With over 4 decades of experience working with various police precincts and other emergency services, we offer state-of-the-art mechanical and electronic solutions such as traffic arrows, LED beacons, equipment trays, and more.