Mobile Printers and Printer Mounts In Emergency Vehicles
September 12, 2023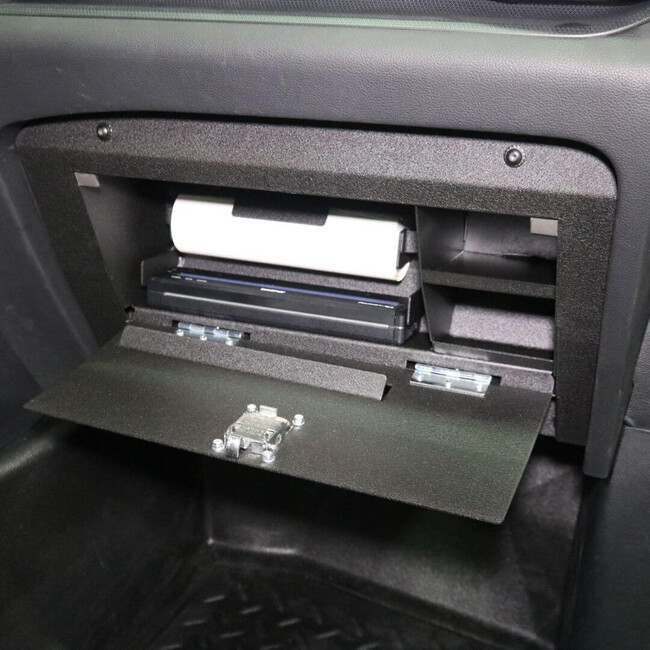 For members of the emergency service sector, there is a major reliance on rugged devices and equipment. Rugged devices that can withstand impact, heat, water and dust ingression and tough weather conditions where standard equipment might malfunction or fail.
D&R Electronics Co. Ltd., a pioneer in first response fleet solutions which includes Design, Manufacture and Install of electronic, mechanical or additive manufactured equipment like LED beacons and traffic arrows, as well as phone docks and cases for police personnel.
The role of a mobile printer which can perform in a law enforcement vehicle is critical, hence it has to endure the elements of extreme weather in a vehicle plus massive acceleration and sudden braking, impacts or even driving through rough terrain. For many the concept of a printer in a car might be going overboard However for a Law enforcement officer the vehicle is his office So in this blog, we discuss, the role and importance of mobile printers and the mounting solutions to secure and make available safely and ergonomically the printer to the first responder.
Why do emergency personnel require printers?
Quiet a few misdemeanors do not warrant an arrest, holding etc. and are dealt with immediately on site with a predetermined penalty and a citation issued by the law enforcement officer, other uses include printing out summons, warrants, alerts, warnings, invoices, accident reports and more. Hence, a first response vehicle warrants the need for a rugged printer that has the ability to be stable in challenging conditions the benefits of a printer is looked at below:
- Improves efficiency: An officer on patrol can be redirected to a nearby location to execute a warrant which can be printed in the vehicle, Modern printers have Wi-Fi and Bluetooth connectivity making printing much more convenient.
- Improves accuracy: Information gathered by an officer is crucial for legality, Hence, niche software's used by police departments capture the essential information required by law, leading the officer to ask relevant questions, and making sure no details are missed once the information is entered, the same can be printed. On the other hand writing information could potentially compromise accuracy, legibility and of course possible missed details. Leaving room for perpetrators to challenge and overcome the decision of the First responder
- Saves time and cost: Must have legal documentation can be printed in the car making it cost and time effective rerouting the car to the new location rather than returning back to the office or postponing the visit due to lack of paperwork
All these benefits of mobile a printer make them desirable for emergency vehicles like police cars, fire trucks, ambulances, command centers and more.
In the next segment, the role of printer mounts for these vehicles will be addressed.
Why well designed printer are mounts so important?
- Ergonomic convenience and space optimization: Because of an emergency vehicles vast array of essential equipment, there is a tremendous dearth of space, making every ergonomic square inch vital, Keeping the critical equipment not only in view but in reach of the first responder.
- Improved safety: A well designed printer mount needs to be mindful of the ease of access, secure mounting, and designed for locations not obstructing the vehicles safety zones like impairing the airbags system
- Easily accessible: The mount ensures that the printer is easily accessible for access as required or can even be tucked away when not in use so other equipment can be accessed easily
D&R Electronics Co. Ltd.'s 918-0051A printer mount embodies the above-mentioned benefits of quality printer mounts along with the following features:
Houses - Brother Printer Models PJ600 or PJ700 with paper roll
Print while glove box is closed
Features 2 small storage compartments on side
Latching System
Easy printer removal for maintenance
For more about the 918-0051 printer mount, visit us at D&R Electronics Co. Ltd. ( dandrelectronics.com) A pioneer in constant technological innovation with over 40+ years of enriched experience and knowledge in Police and Public Utility Fleet Solutions in Canada and around the globe, our product range also features LED beacons, K9 units, phone cases and mounts, traffic arrows and more.
Contact us today and follow us on social media at