News / media
20 of June, 2022
Importance Of Traffic Arrow Boards And Message Signs For Road Safety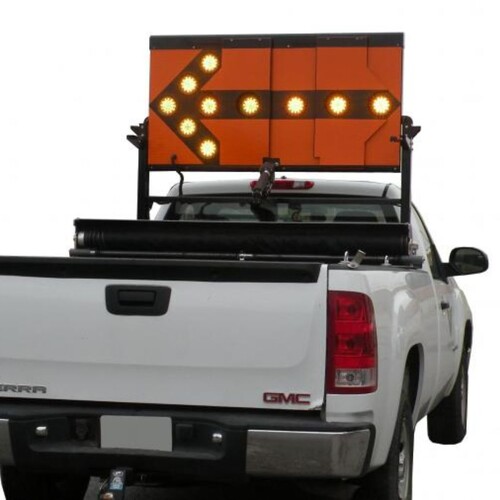 When it comes to emergency and utility lighting, particularly in vehicles, there is a multitude of options. From the flashing blue lights of police cruisers to amber LED lights used on utility trucks and construction vehicles, each serves its own unique purpose. An important accessory for such utility vehicles is traffic arrow boards. Also known as odyssey boards or traffic directors, these electronic equipment serve a unique purpose, which will be discussed below.
Role of traffic arrow boards and message signs.
Traffic Boards
Simply put, arrow boards or traffic arrows are LED-powered lights which are arranged in the pattern of the left or right arrow. In essence, these arrows are designed to direct traffic on the road, instructing motorists that they might require to switch to another lane. Due to the requirement of constant mobilization, these boards are available on wheeled bases or they can also be mounted on top of utility trucks for more efficient transportation.
To prevent major road accidents and collisions, as well as to protect road crew personnel from injury, it is vital to mount these bright boards so that they are visible from a distance, allowing motorists to switch courses ahead of time. Their significance is especially felt on speedways and highways, where vehicles are often moving at incredible speeds.
Message Signs
A comprehensive version of arrow boards, message signs, apart from catching the attention of motorists, also relay important information in a few words. The LED lights on this device can be programmed to display word messages indicating road closure, inclement weather, accidents, detours and more. Thus, they offer crucial information to drivers in busy lanes, thereby aiding in managing traffic. Much like arrow boards, message signs are also mounted on wheeled bases and can be transported across long distances via trailers.
For complete fleet solutions including LED lights for emergency vehicles, police sirens, traffic arrow boards, perimeter lighting and more, check out D&R Electronics: a firm believer in offering innovative solutions. With 40+ years of enriched experience and knowledge with the police and public sector departments around the globe, D& R Electronics is further strengthened by its after-sales service policies.
Back to news
No comments yet...
*** Your email address will not be published.