News / media
18 of August, 2021
4 Advantages of a Mini Light Bar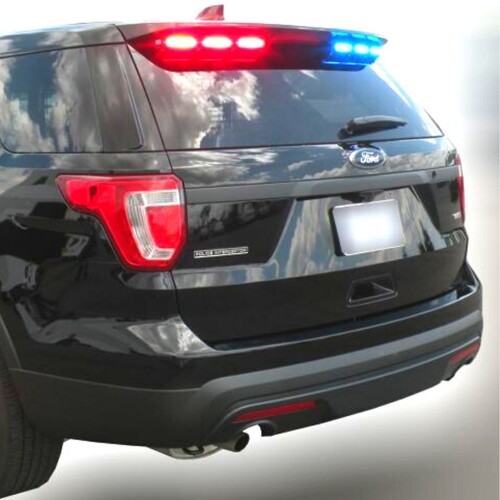 Mini Light Bars usually provide the same features as a full-size light bar and the advantages of mini light bars including their versatility, reliability, efficiency, and cost of ownership which has made them more popular especially in the public works and utilities sector.
Below are some of the benefits of the mini light bar
Installation
Mini Light Bars' size advantage enables them to be mounted as required for a variety of applications on the vehicle e.g. the roof of the vehicle, back racks, or even on top or side of other equipment like traffic directors or arrow boards making it versatile at the same time. A mini light bar in most cases takes less time and equipment to install.
Fleet Solutions Manufacturing and outfitting companies such as D&R Electronics with 40+ years of experience can install and optimize the effectiveness of the Mini LED Light Bar solution making the fleet more effective.
Maintenance
Aluminum or moulded plastic engineered bases with UV-treated polycarbonate encasement lenses and water-tight light modules meeting SAE Class 1 Standards provide reliability to the fleet even in harsh weather conditions and increase the reliability and effectiveness of the fleet.
Energy Efficiency
Mini Light Bars consume less power from a vehicle battery simply based on the fact that a standard Light Bar has much more LED modules than a Mini Light Bar. D&R Mini tech Light Bars use the same Genesis technology LED modules D&R uses in its Standard Length Light Bars.
Quality and Dependability
D&R Light Bars meet NFPA (National Fire Codes) and SAE (Society for Automotive Engineers) Class 1 certification. And can operate within a wide range of operating temperatures: -40°C to +65°C (-40F to +149F). UV treated polycarbonate screwed down lenses protect from ingression by the elements.
Get The Best Miniature Light Bars From Dependable Suppliers
Contact D&R for your fleet solutions and enjoy the benefits of 40+ years of experience in the design manufacturing and installation of your fleet solutions.
If you are yet to find a reliable fleet electronics manufacturing and up-fitting company, you can definitely depend on D&R Electronics. We have worked with countless police and first-responder departments through the decades. Learn more about what we can do for you today!
Back to news
No comments yet...
*** Your email address will not be published.